WorldWind Java SDK applications are getting more and more interesting. Using the Eclipse platform, Vladimir Silva created
worldwindrcp a 'geoweb browser'
with full support for WMS 1.1.x and 1.3.x, KML ground overlays, screen overlays, and placemarks. It also supports animated ground overlays to visualize events over time. Nice work!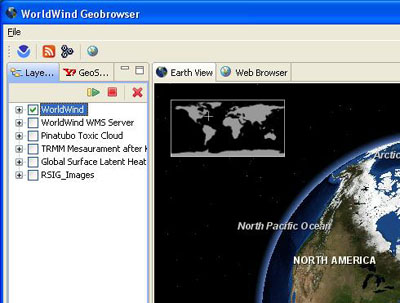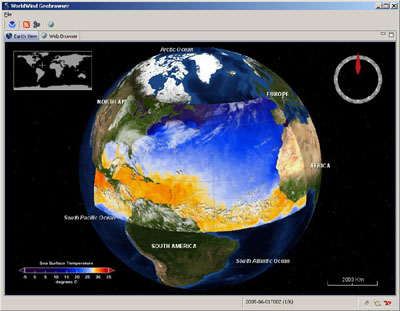 This is starting to look like the WorldWind .Net version...
The source code includes two eclipse projects: the World Wind RCP itself: org.eclipse.plugin.WorldWind/ and a set of WW contribution layers (Animated time loops, KML/WMS support etc): WWContrib-025/
See this
WWJ forum thread about worldwindrcp
.