Sometime things go wrong. In most occurrence it doesn't produce anything more than irritation, but on rare occasions it can also lead to quite unexpected or intriguing results. Here are a few screenshots captured in such moments: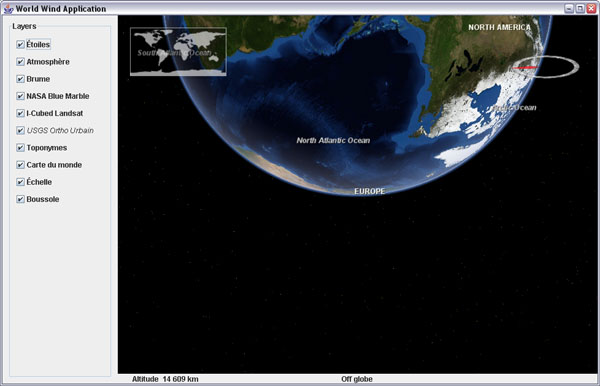 The 'globe back flip' made a fugitive appearance recently. New Zealand was on top of the world at last.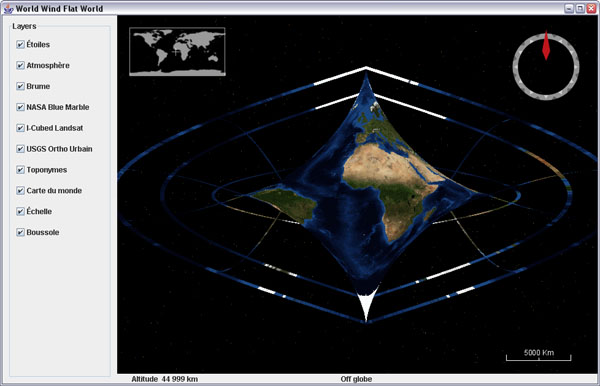 What came to be known as the Butterfly World emerged spontaneously from a wrong modification of the sinusoidal projection in flat worlds... i was expecting more of an oval shape, and there it came out. I took the screenshot and corrected the code. We will never know what was the formula. Chaos and butterflies, what a cliché.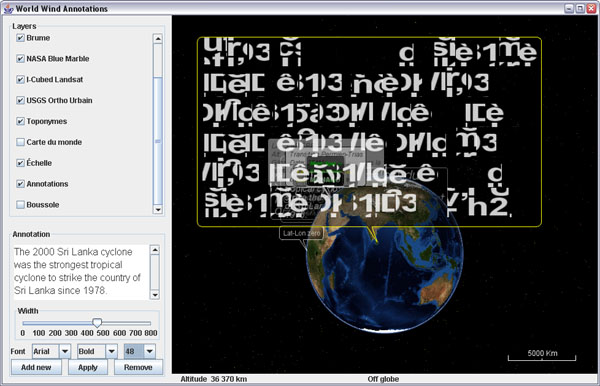 The bold garbled text bubble briefly showed up during annotations development, while challenging JOGL text renderer with lots of larger fonts. What powerful message is hidden in this unknown dialect?
I cant help but feel there is something far reaching in the symbol. At a private showing in New York, someone fainted and a guest got so agitated he had to be helped out. "The big void in the middle of the first line is very unsettling i admit" declared the embarrassed host.