Someone just
asked about Mars
in the WorldWind Java forum and this reminded me the imagery is out there for the .Net version of WW, begging to be streamed into WWJ.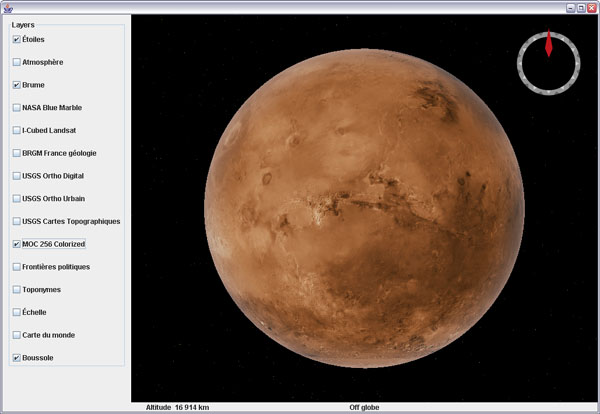 Mars MOC Colorized 256 layer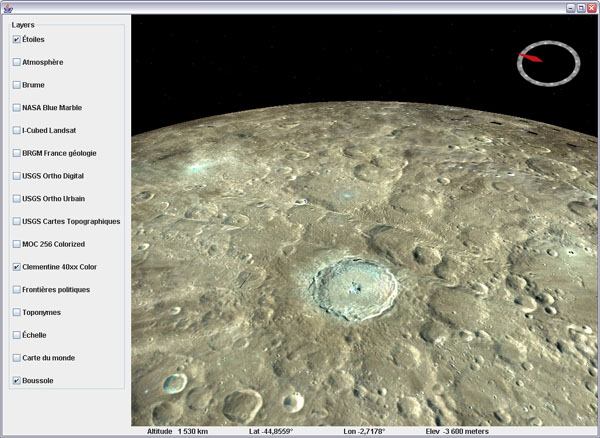 Moon Clementine 40xx color layer
Here are Mars
MOCColorizedLayer.java
and Moon
Clementine40Layer.java
- they are supposed to go in worldwind.layers.Mars and Moon respectively. December 13 update: get
the two full globes
here.
This of course is just a preview of the two bodies - over the Earth surface. The elevation data is out there too, but needs to be compressed differently for WWJ, and that is not ready yet, i believe. Eventually the Moon and Mars will have their own globes, elevation models and layer sets.